Discover
Tour of the gîte
The gîte is an independent house located on a plot of 3400 Sqft, located at the edge of a small country road at the exit of a hamlet and near a hiking trail in the countryside around the village Quévert.
The house of 860 Sqft, is on 2 levels. It has its large enclosed courtyard of 2600 Sqft with its independent entrance and its car park.
The ground floor

On the ground floor you have a living room of 270 Sq ft, a kitchen of 160Sqft and an adjoining laundry  room with a washing machine and a toilet with its washbasin. 

The openings are located full south with direct access to the terrace and the

closed

courtyard

In the lounge, enjoy the wood-burning stove in the off-season, the organ if you are a musician, board games and books for grown-ups and small, and if you want, television with DVD player.
The south facing kitchen is fully equipped, including: dishwasher, gas stove / oven, microwave, fridge / freezer. You can sit there to take your meals.
UPSTAIRS
Upstairs there are 2 bedrooms each with a bathroom and a toilet spread over 430 Sqft.
The blue room with its two beds of 32/75 inch combined or separated for a couple or children or friends. Its private bathroom is equipped with a large shower (35/55 inch in the blue) and a closed toilet.
The pink room is ideal for a couple with a bed of 55/75 inch and a seating area. Its bathroom is equipped with large shower (35/47 inch) and a closed toilet.
THE EXTERIOR
The landscaped courtyard is a mixture of mineral, wood and greenery with in particular the mini zen garden at the edge of the terrace.
The large terrace facing south is equipped with a Weber barbecue, garden table, armchairs and sun umbrella.
There are also  the car park and a place to play "pétanque" and many outdoor games at your disposal.
Behenne
The paintings exposed in the lodgings are painted by Beatrice (alias Béhenne)
Béatrice sells his paintings for the benefit of a rare disease association: Amro-hht-France.org
You can admire and buy these paintings in the Gîte and find a large sample on her website:
Osler-Weber-Rendu disease (Hereditary Hemorrhagic Telangiectasia) is a rare genetic disease with hereditary transmission, which affects about 10,000 people in France. It is characterized mainly by strong and frequent nasal haemorrhages due to fragile and evolutionary vascular malformations.
For more information on this disease, here is the website Wikipedia: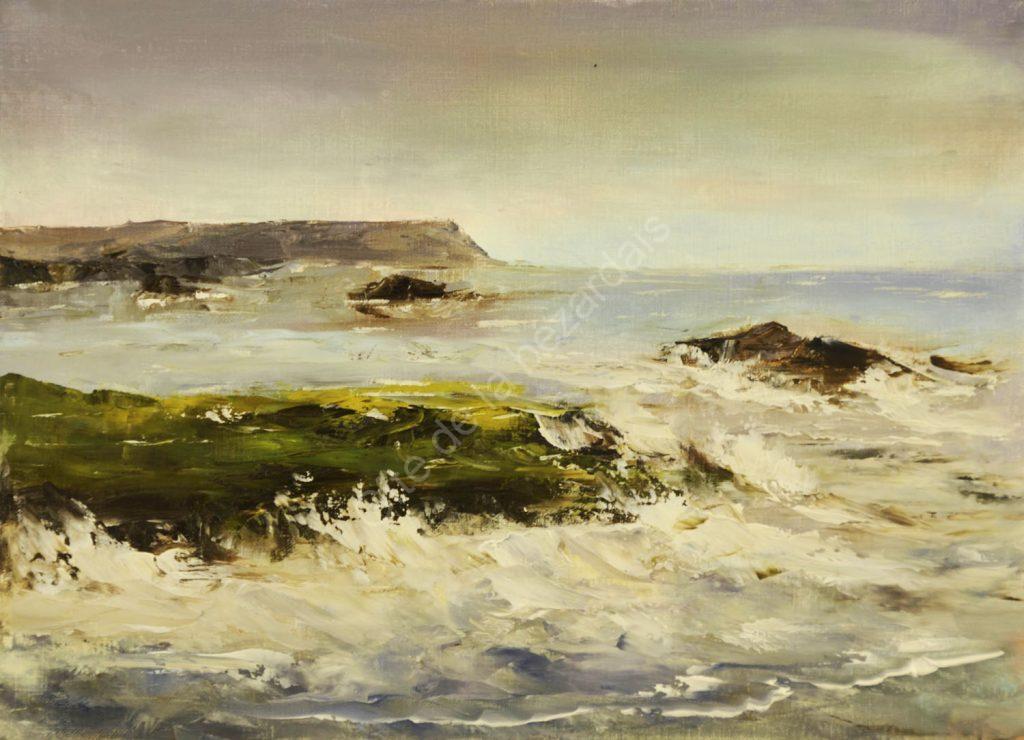 Inventory
On the photos here under you can fhave a good idea of the dishes, utensils and other materials available in the gîte.
For young children the last two photos show the material that can be made available after prior request.